Meeting with
Erwan Tonnerre, Oyster farmer – the island of Groix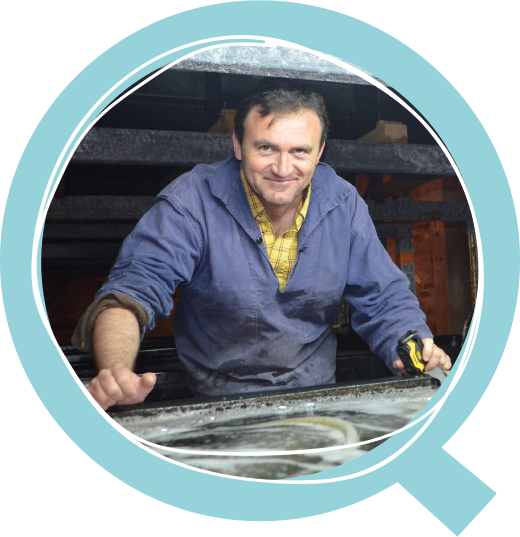 xxx
This pure-blooded inhabitant of Groix has stayed true to his heritage. Twenty-two years ago, he took the plunge and founded his oyster farm on the island of Groix.
Tell us everything!
What does your work involve?
Our oysters are grown in our parks in Ireland for approximately two and a half years. We chose Ireland for a specific reason: their water is of exceptional quality. Then comes the maturation stage, which lasts six months in our offshore pools surrounding Île de Groix. This finishing stage must take place in a location with a  lot of water movement. This is a key stage in oyster development, as each oyster pumps over 6 litres of water per hour! We do everything we can to offer a high-quality product with an incomparable taste.
Your experience with Qwehli has been…
" Astounding! "
I was already familiar with Qwehli's reputation for high-quality products and had heard a bit about the new preservation concept. But I wasn't expecting such good results during the first tests on my oysters!