Method of Chef Chris Salans
QWEHLI® SEA BASS CEVICHE
Inspired by Pascal Barbot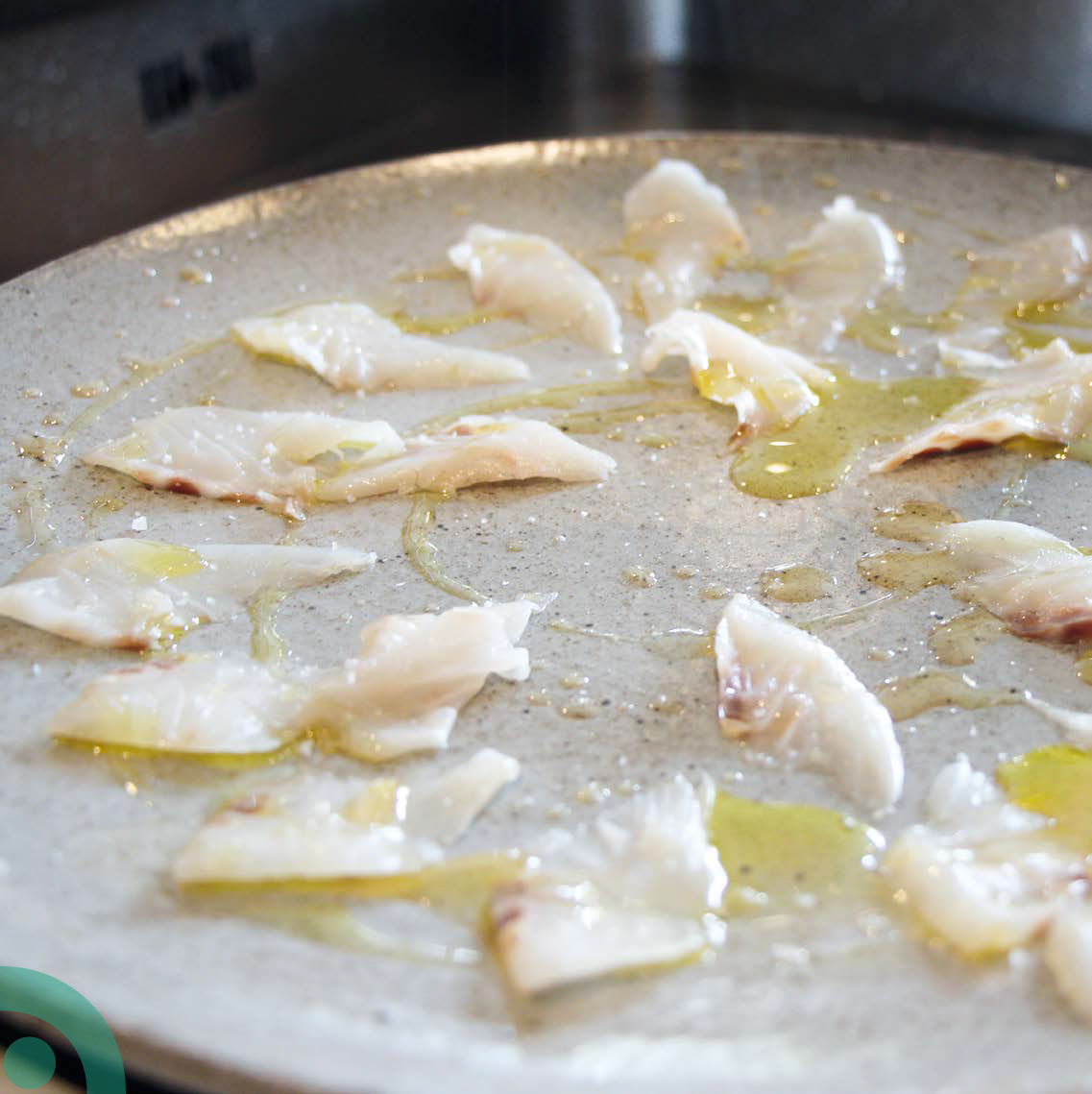 One day before
TIGER'S MILK PREPARATION
320 g onions
400 g imported celery
20 g garlic
80 g ginger
Coriander stems
A pinch of salt
A pinch of sugar
Kemangi lemon basil
Mix everything in the Thermomix®. Allow to infus 15 minutes then strain. Put into ice cube molds and freeze.
On the day
CURE THE SEA BASS

Defrost the fish 20 minutes before marinating it by putting it in room temperature water still inside the vac bag – DO NOT OPEN the bag. For a fillet of 900 g remove the skin from the fish and marinate the fish in a mix of coarse sea salt and white sugar (1/4 sugar for coarse salt) for 6 minutes.
Rinse the fillet, pat dry, wrap in paper towel (NOT PLASTIC WRAP) and allow to dry in the chiller for 2 hours.
CEVICHE SAUCE

200 g tiger's milk ice cubes
80 g raw sea bass
100 g lime juice
300 g Kara® coconut milk
2 pieces of bird chili
A pinch of salt
Blend all the ingredients together and serve in shot glasses. Keep chilled.
METHOD

Slice the sea bass 3 to 4 mm thick (not too thin). Garnish with all ingredients above and serve with tiger's milk on the side.
SERVING

Cured sea bass
Santagata olive oil
Chili oil
Sea salt