BENOÎT, SARAH AND A BOLD GAMBLE !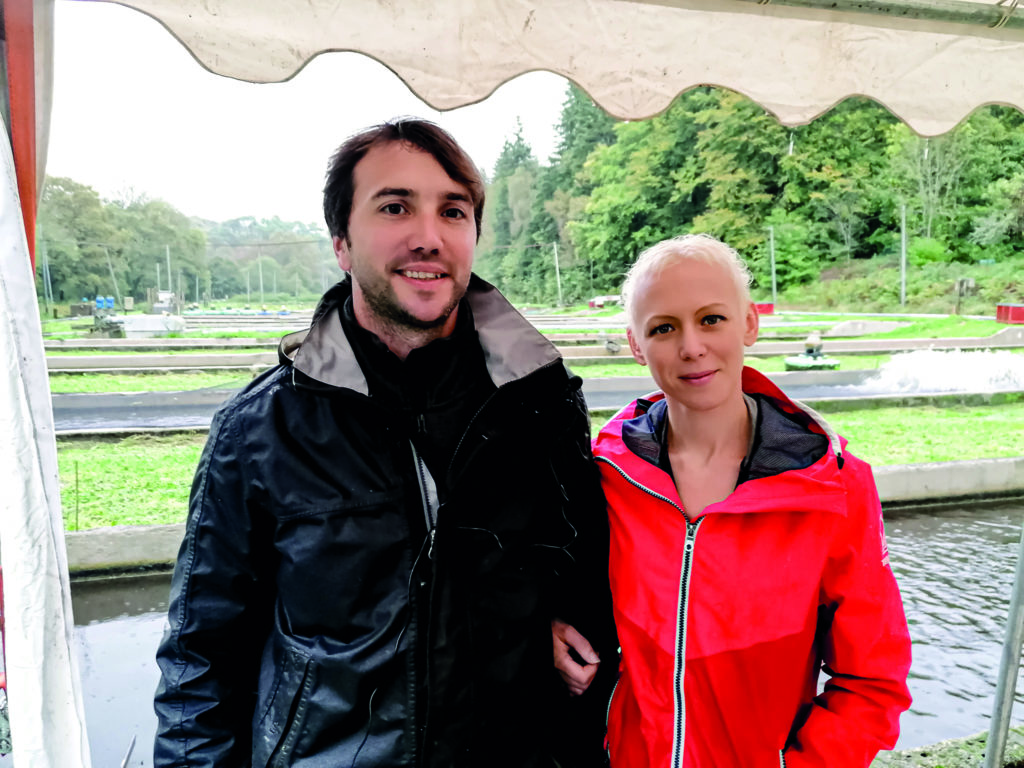 If you enjoy a tale that's truly out of the ordinary, this is one you're going to love! We're off to meet our trout farmers, Benoît and Sarah, who told us their story. And it was definitely worth the telling!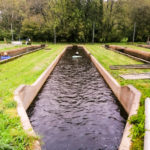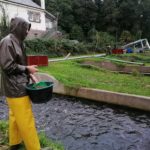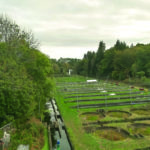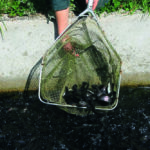 Benoît and Sarah, a couple, a family affair, but above all a total change of career path that is nothing if not original.
Three years ago now, our two thirty-somethings dropped everything to switch to farming ORGANIC rainbow trout in Melrand, Brittany.
Until then, Benoît had been running his own building business and Sarah worked as a marketing consultant, so nothing really destined them to become fish farmers. And then, one day, they saw an advert for the Melrand fish farm. Bingo! A project that meant they could to work together and learn a completely new profession. And so the story began.
With the support of their partners, the Coopérative des Aquaculteurs Bretons and Bretagne Truite, the two enthusiasts had seasoned experts on hand, ready to share their knowledge and follow them day-by-day as they learnt on the job. Today, they welcome us to their Brittany fish farm, happy to reveal all there is to know about the respectful, sustainable farming methods they employ to produce our rainbow trout.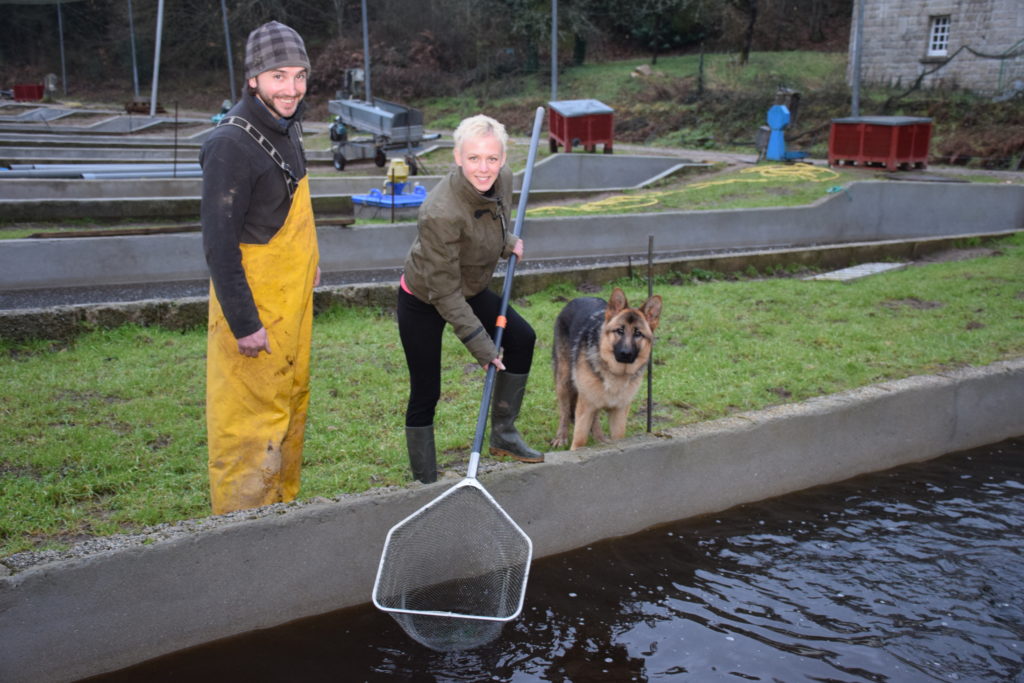 "Working on a fish farm is a profession that deserves to be better appreciated and recognised. It is a true vocation, every day of the year. It's also a profession that depends on the weather, the seasons and nature. Today, we have a team of 5 people including two apprentices."
WHAT ARE THE PARTICULAR FEATURES OF THE RAINBOW TROUT ?
"Flesh of exceptional quality! It's also a strong fish, ideal for farming. You need to allow around three years for trout to reach their adult size, between 3 and 3.5 kg."
WHY DID YOU OPT FOR THE ORGANIC LABEL ? 
"When we took over the farm in 2016 the ponds were empty. The site was ideal for us to organise ourselves to meet the exacting demands required by the label. Particularly as they also match our own values. We have to respect strict specifications and we're audited twice a year to verify our monitoring, traceability and feed; our water quality is also analysed."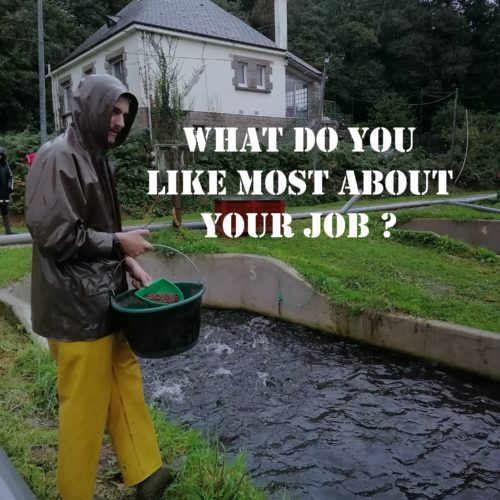 "Everything !"
"Every morning we wake up and go to work with a smile, even when it's raining! It's a job that we enjoy, we're working out-of-doors with a live product. It's absolutely fascinating to watch our trout as they pass through each stage of their life-cycle."
WHAT DOES QWEHLI MEAN TO YOU ? 
"I think it's a really great approach. We're proud to know that our trout, a high quality local product, is used to produce sublime dishes by top chefs around the world."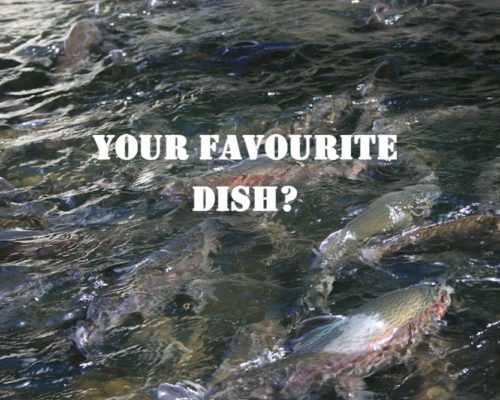 Sarah: Trout with almonds !
Benoît: Trout skewers !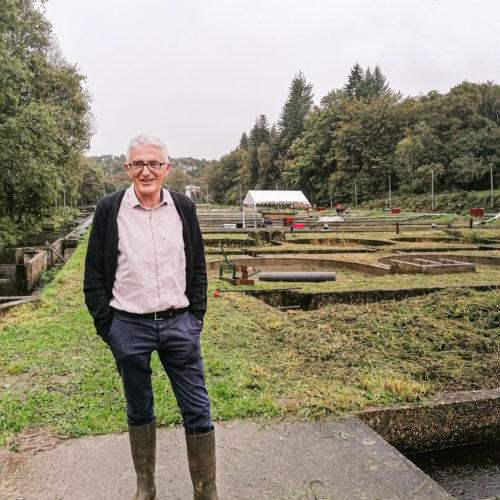 Dominique Charles, Director of Bretagne Truite and the Coopérative des Aquaculteurs Bretons, based in Plouigneau in the Finistère explains how the cooperative operates.
TELL US ALL ! 
"Today, the cooperative is exclusively limited to trout farmers, each one passionate about their profession. Its 15 members work in close daily collaboration on 33 farms. Each year, the cooperative produces some 5,000 tonnes of rainbow trout, of which 600 tonnes have been awarded the ORGANIC label."
WHAT IS THE AIM OF THIS GROUP OF FISH FARMERS ? 
"The Coopérative des Aquaculteurs Bretons is all about living together, sharing and encouraging a better recognition of the profession of fish farmer."
"By bringing together the various trout producers we are working to encourage the sharing of knowledge, effort and farming techniques, together with greater opportunities for contact and discussion. That way we can implement different approaches to ensure we meet demand whilst always offering a high quality product.
The cooperative currently brings together 15 men and women who all identify with our values."