Légine australe Qwehli® confite, radis pickles et condiment miso
Chef Steeven Gilles
– Celeste* – The lanesborough hotel – Londres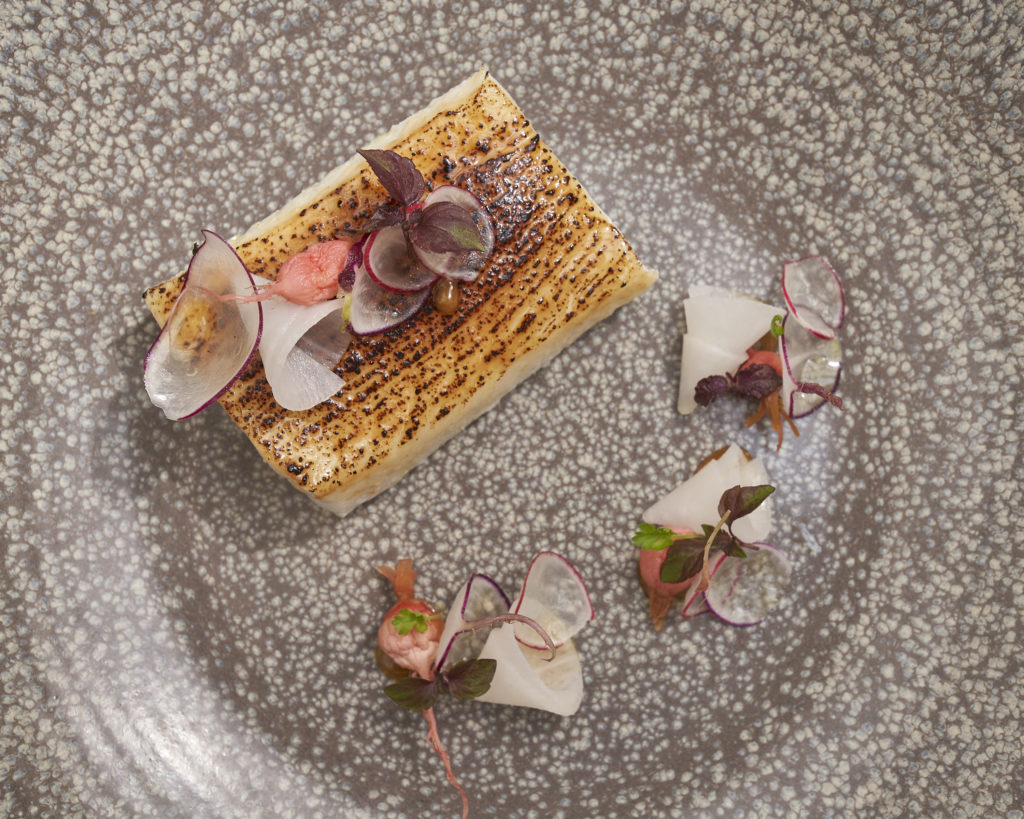 INGREDIENTS
130 g fillet of Qwehli® Patagonian toothfish
20 g grapeseed oil
30 g rice vinegar
15 g sugar
10 g honey
10 g soy sauce
80 g orange juice
25 g miso paste
5 g ground almonds
5 g mirin
5 g sesame paste
50 g miso radish
100 g multicoloured radishes
20 g Japenese radishes – daikon mooli –
Remove the skin and portion the Patagonian toothfish before placing in a vaccum bag with the grapeseed oil. Cook at 54°C for 6 minutes. Coat the top of the fish generously with the miso seasoning then brown with a blowtorch. The Patagonian toothfish is deliberately cooked at a low temparature using a neutrol-flavoured oil to retain all the natural texture and flavour of the product.
Mix the rice vinegar with 30 g of water and the sugar, then bring to the boil. Pour over the radishes. Cover and leave until cold to make the radish pickles.
Create a caramel with the soy sauce and honey. Deglaze with the orange juice and reduce by 2/3. Then blend with the miso paste, sesame paste, miring and ground almonds.
Plate the fish with the radish pickles.