Qwehli® Carabineros simply roasted, early asparagus, ravioli with herbs and lemon confit
Chef Philippe Le Lay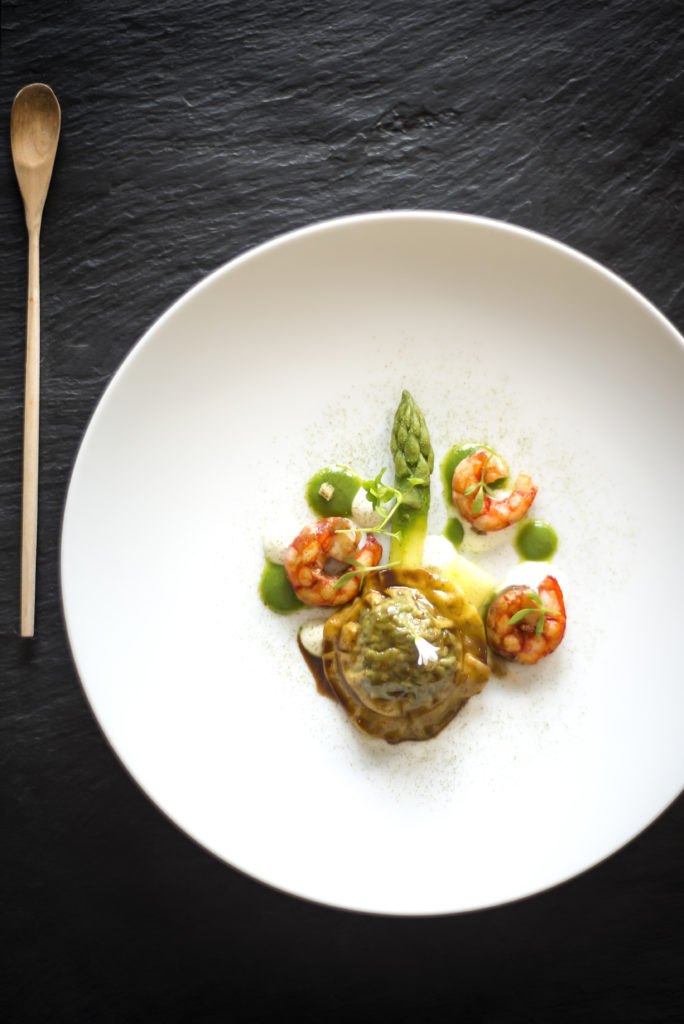 INGREDIENTS
3 Qwehli® Carabineros (size L)
1 asparagus
Ravioli: goat cheese
100g rocket
1 slice lemon confit
2 pinches parmesan
Heavily reduced beef stock
Matcha tea
CHEF'S METHOD
1. Sear the prawns in olive oil for 30 seconds.
2. Roll out the ravioli previously cooked with water in the stew juice.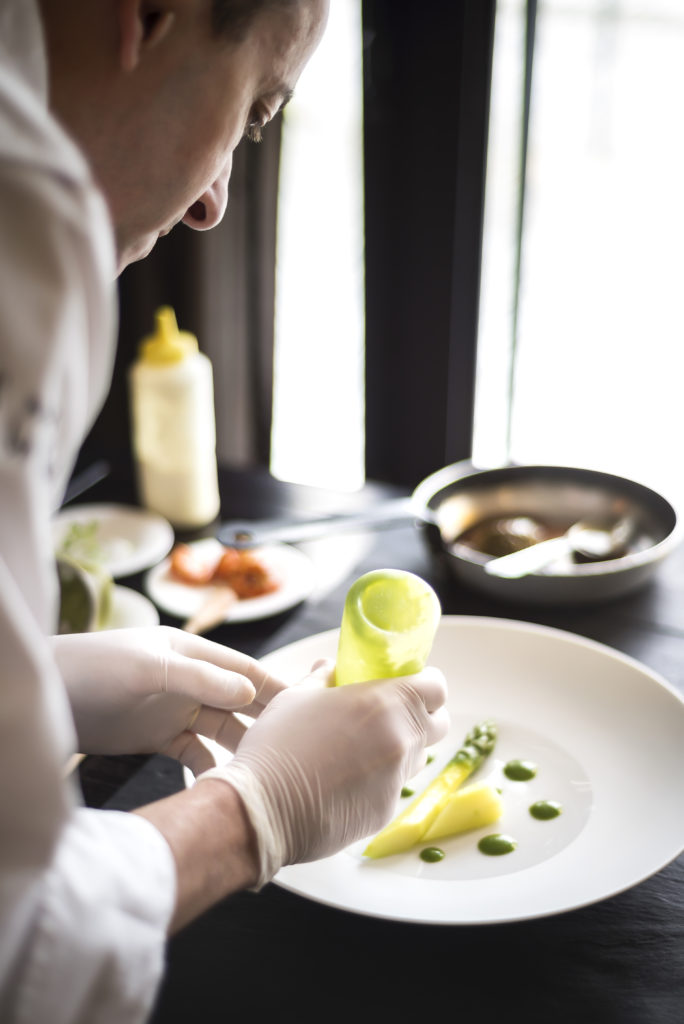 3. Garnish the plate with the goat cheese with lemon confit, and asparagus in olive oil.
4. Sprinkle the plate with the matcha tea for an earthy plant aroma.