NOTES FROM THE KITCHEN FRONT
Restaurant Louise – Lorient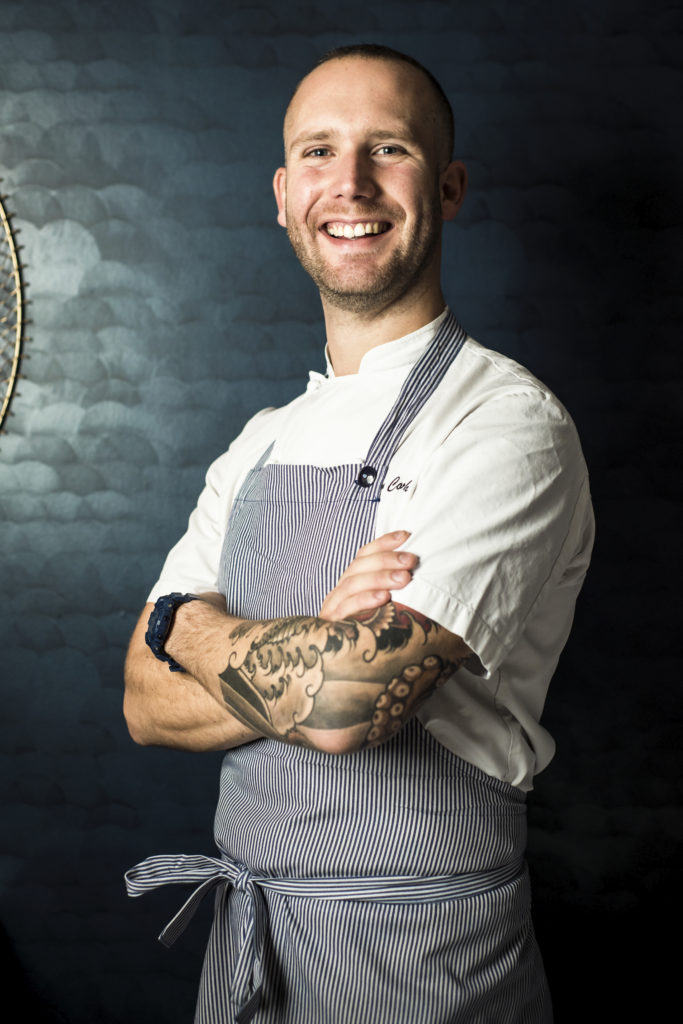 Number 4, Rue Léo Le Bourgo in Lorient, France where we pushed open the door to a restaurant called Louise. 8 am, the chef Julien Corderoch and his brigade are already hard at work. Our challenge : to pair dishes & butter using our products… A challenge that was readily accepted, particulary once we had presented the smoked salt and yuzu butters from the very talented Bordier company. 
Pour + d'infos : www.restaurantlouise.fr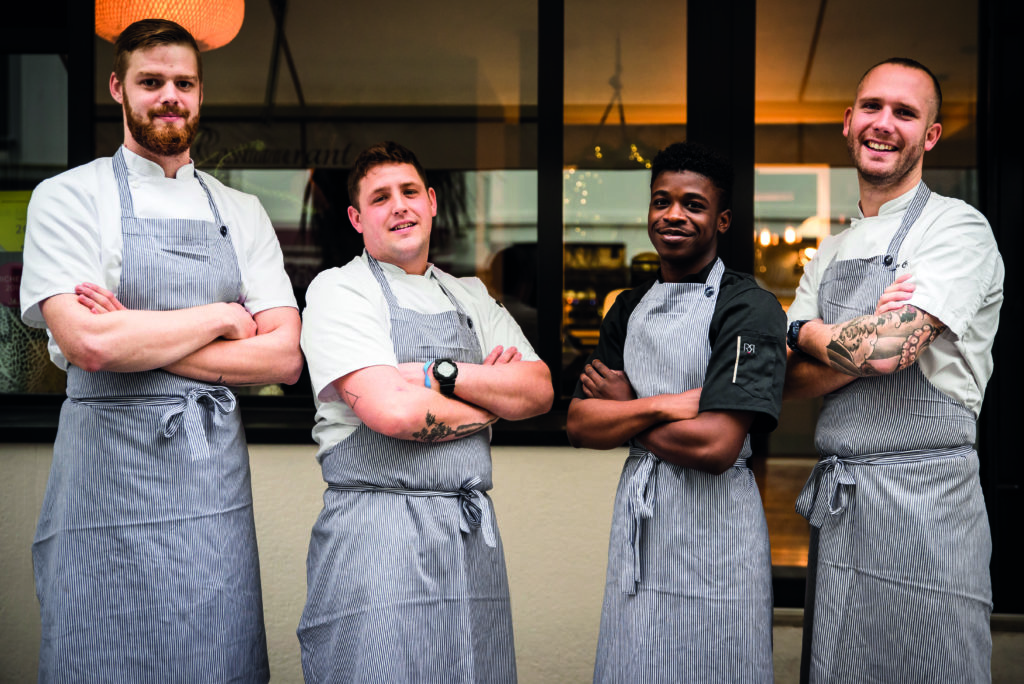 A team of rare quality : Lucas, Benoit, Christopher and Julien, boss in the kitchen, 30 years old with 15 years of cookery experience.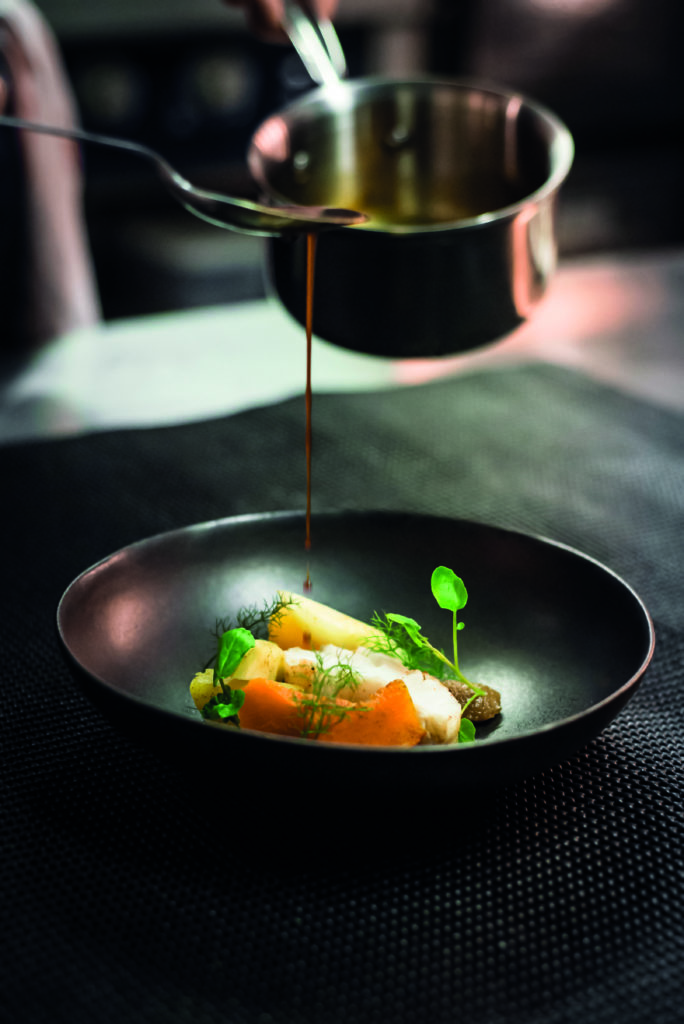 A vocation. Coming from a family of sailors, he always knew he would become a cook.
His great-grandmother, who so inspired him.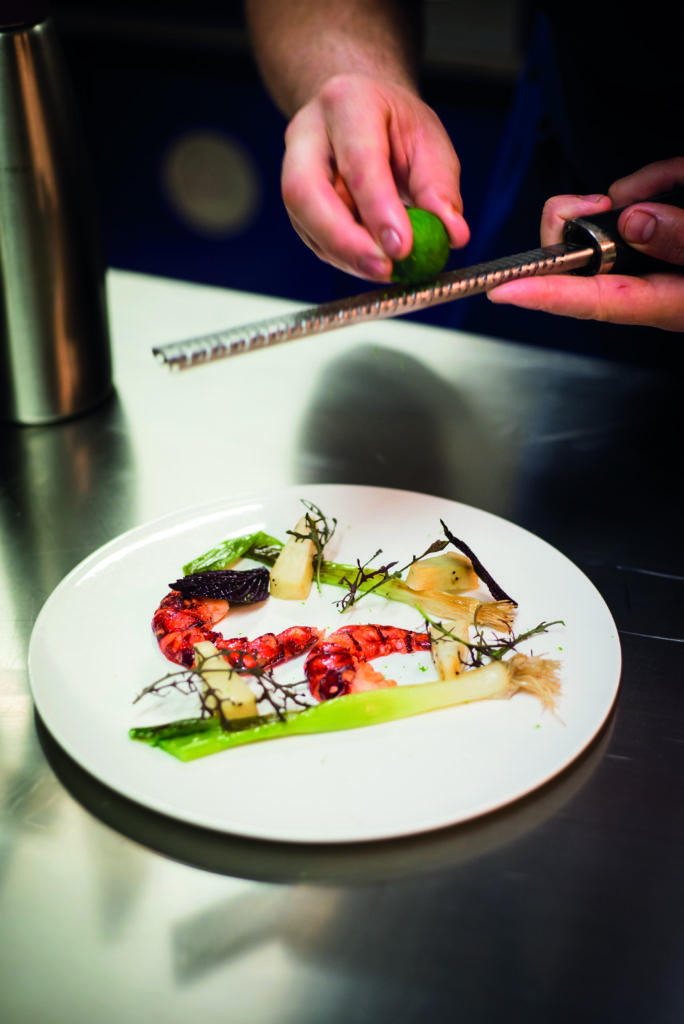 From the sea with a salty tang, modern, unsophisticated, natural, local.
Definitely ! Totally committed to an environmentally-friendly cuisine. Line-caught seasonal fish, locally-grown fruit and vegetables, and herbs that he picks himself with his second-in-charge Lucas, whenever they can.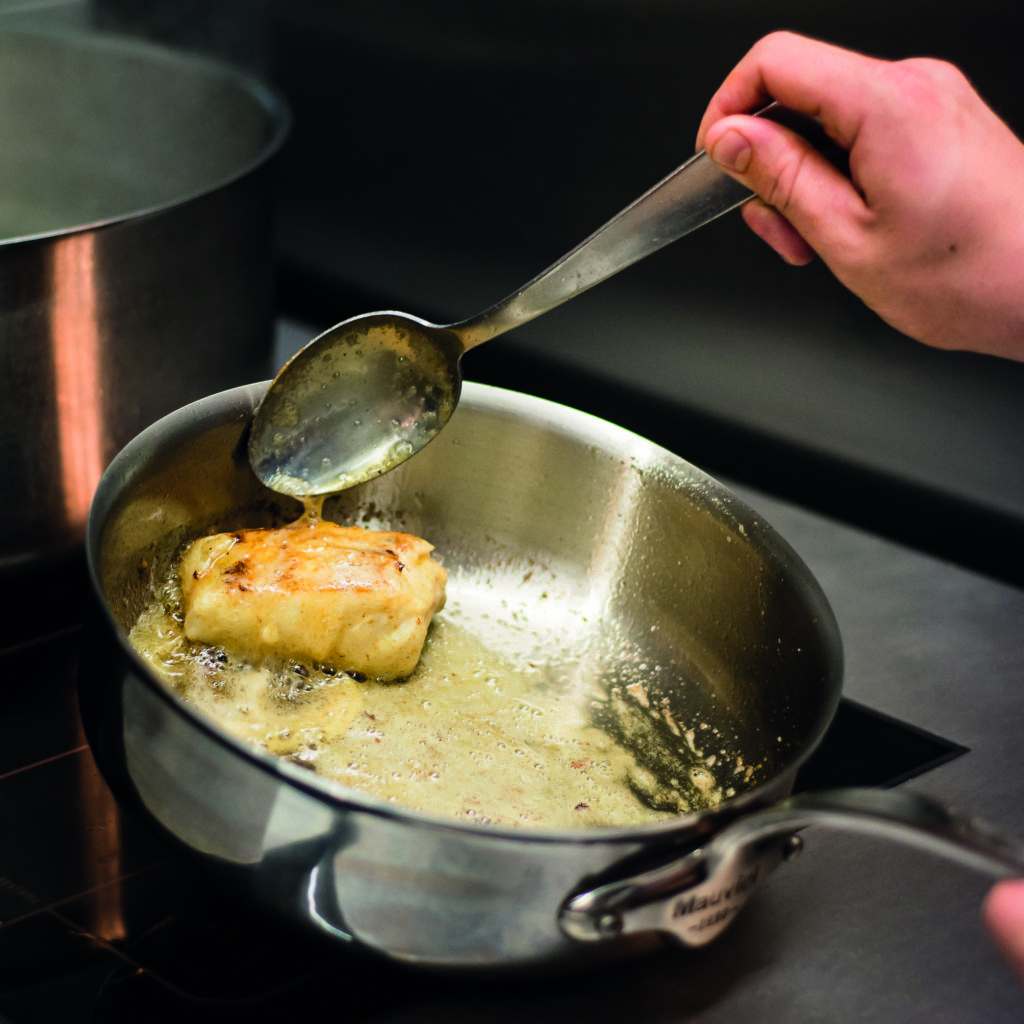 Bass, for its flavour, its texture and the many different ways it can be prepared. And those nostalgic memories of when he used to fish for it in the Gulf of Morbihan, back in his younger days.
It was his grandfather who threw him in at the deep end, on the family beach of Port-Navalo, on the Rhuys Peninsula. At around 3 years old he could already swim, certainly before he learned to walk !