ROAST QWEHLI® COD WITH BORDIER SMOKED SALT BUTTER SQUASH AND ROOT VEGETABLES
C H E F   J U L I E N   C O R D E R O C H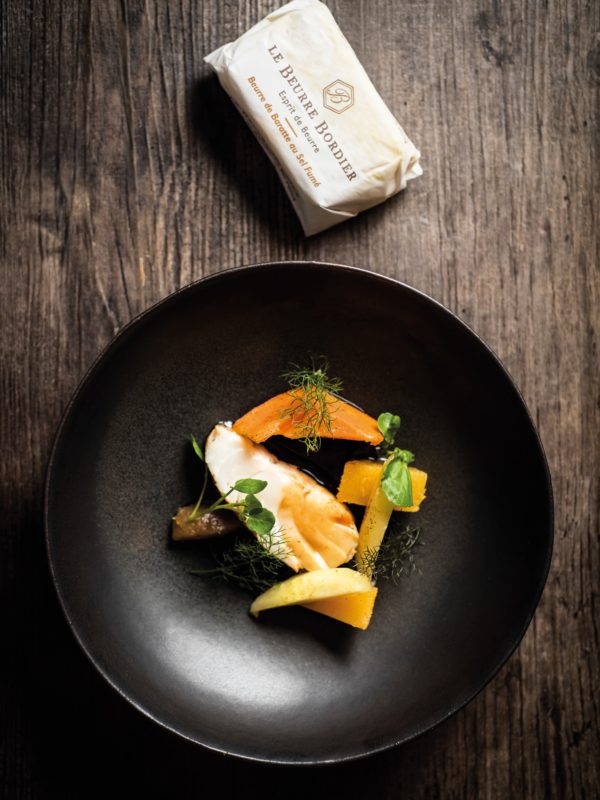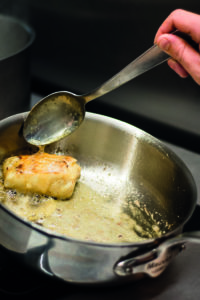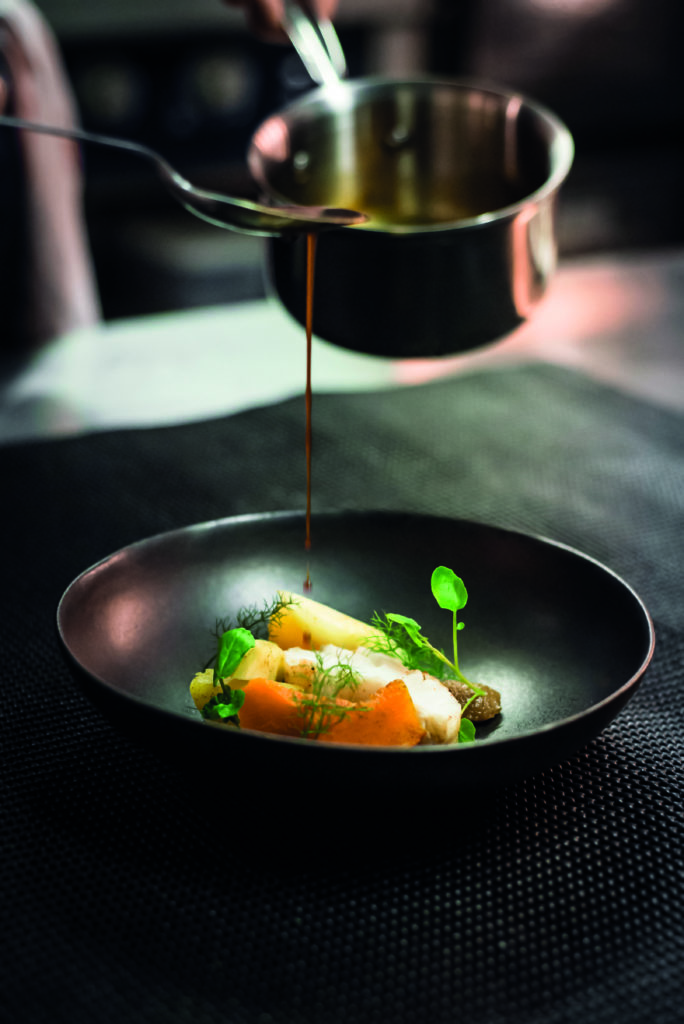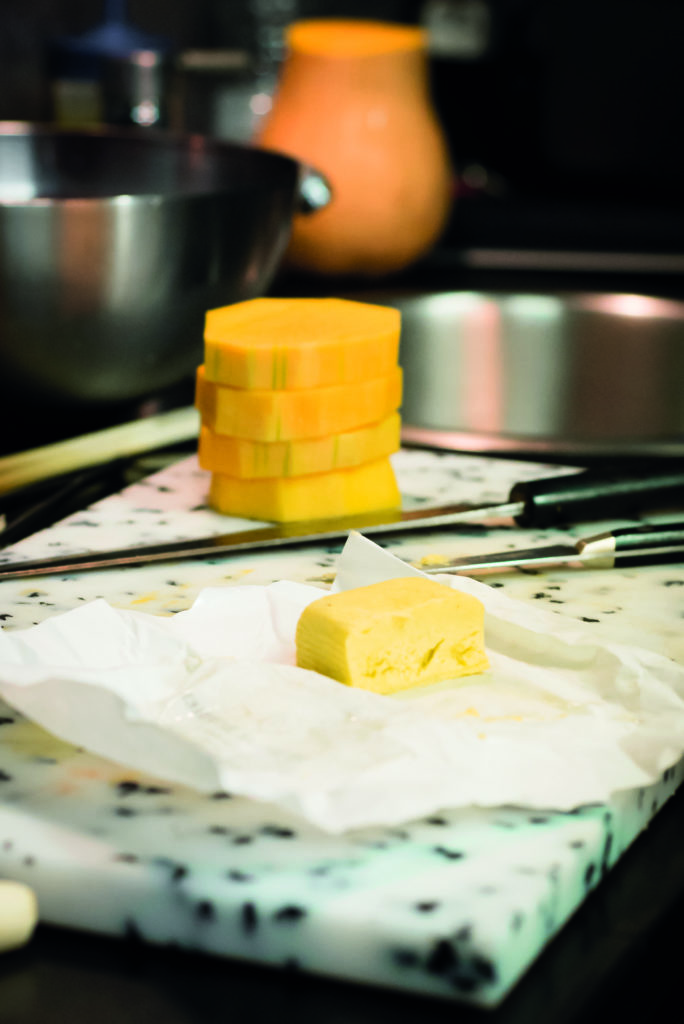 6 pieces of Qwehli®cod loin
125 g of Bordier smoked salt butter
1 parsnip
1 red kuri squash
1 butternut squash
Make vegetable papillotes with the Bordier smoked salt butter, olive oil and salt. Cook for 30 min at 190°C.
Pan fry the cod loin with the smoked salt butter until it reaches 52°C in the centre.
Dress an attractive plate with the papillote vegetables and a light drizzle of meat jus.